Meetings and Events
With the advice of highly qualified personnel, organizing your events at Poblado Alejandría Hotel is an excellent option for your business meetings, conferences, executive gatherings, trainings or seminars can all be hosted at our property. In addition, we have the ideal space that can be customized for your function.
Don't worry about the details. We'll take care of every organizing every aspect of your events. Our priorities are always your peace of mind and the comfort of your guests. To ensure a successful function, we have two versatile and modern meeting rooms with cutting-edge audiovisual technology and a free internet connection.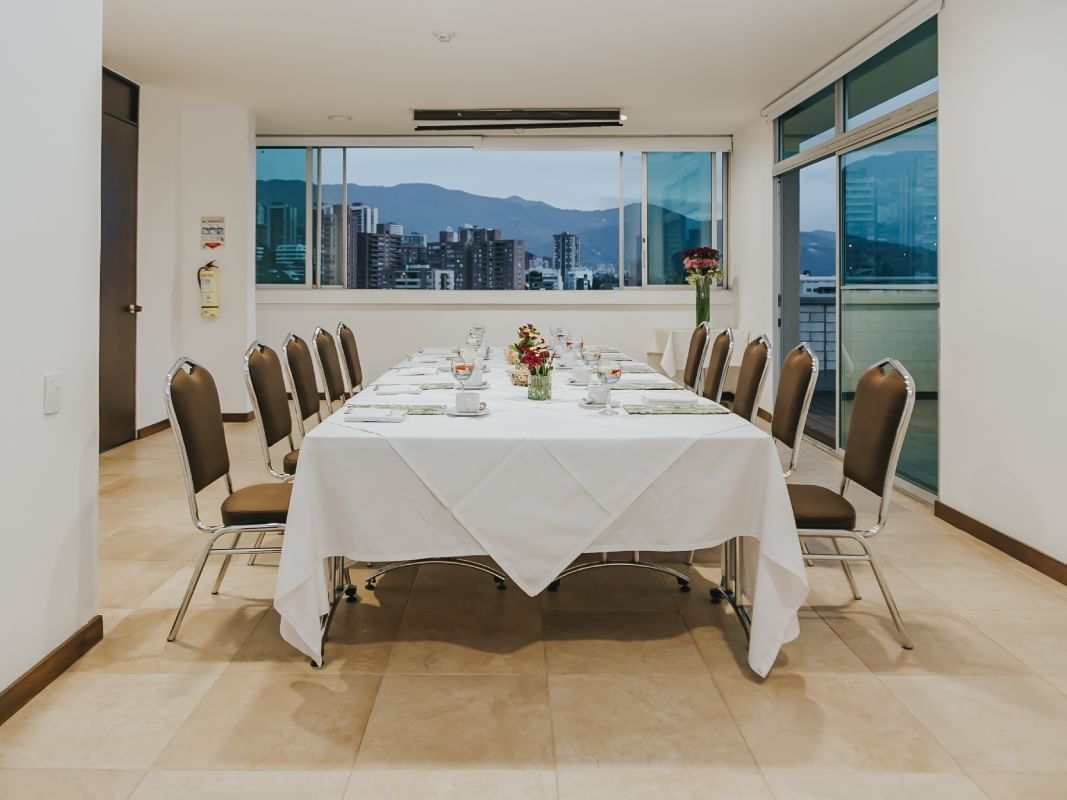 ted on the 15th floor of the hotel, this room features a capacity for up to 35 people. Plus, the auditorium assembly has a panoramic view of Medellín. The beautiful perspective will make your meetings a unique and unforgettable event.
Read more

Services & Features
All meetings hosted at Hotel Poblado Alejandría enjoy the following services and features:
Complimentary
Unlimited Wi-Fi
Air conditioner
Projection screen
Flipcharts and markers
Emergency medical service
Free parking
Additional Costs
Videoconferencing solutions
Video projectors with electric screen and laser pointer
Coffee station